Manufacturer and trading company of papers and nonwovens
Ozu Corporation was founded in 1653 as a wholesaler of traditional Japanese handmade paper-washi.
At present, we offer a broad range of services, primarily from planning and development to manufacturing and sales of functional nonwoven products for the electronics and clean room, medical, cosmetics, and consumer fields.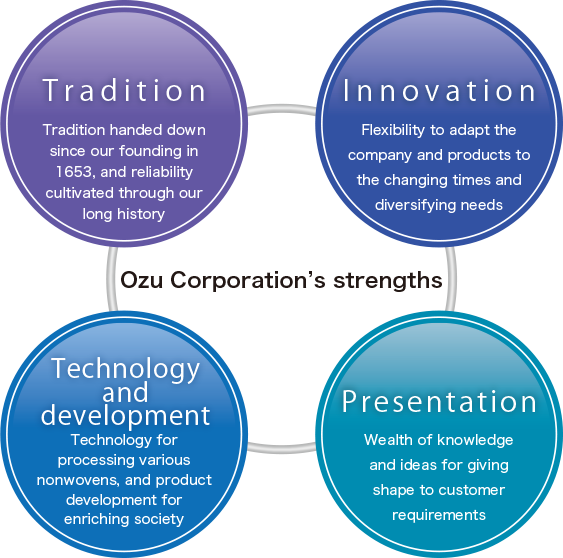 Global network with bases in Asia
Our goal at Ozu is to constantly cultivate new markets and customers. We exhibit actively at international trade shows organized not only in Japan, Europe, and the United States but also in China, Taiwan, and South Korea toward maximizing the global presence of Ozu Corporation's nonwoven products and gaining a foothold in new markets.
And in efforts to generate new demand, we establish the impression of our competitive advantage in lead times, drawing on our system of sourcing and manufacturing at suitable locations, in addition to promoting the value and quality of the Ozu brand.